Since 2005, Dr. Daniel Baird and his team have been dedicated to providing personalized and caring dentistry to each individual we serve. At Alpine Meadows Family Dental, we deliver the highest-quality dentistry available, and we enjoy a reputation for integrity and honesty. In 2019, we moved into our brand-new modern facility to serve our patients in Lehi, Utah, and the surrounding areas. To get started with Dr. Daniel Baird and receive genuine, friendly care, contact our team at Alpine Meadows Family Dental. Our dentist and team look forward to welcoming you and your family to our practice.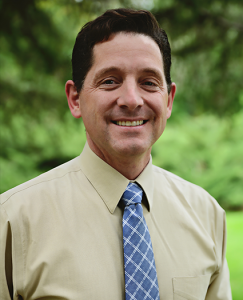 Our Lehi dentist, Dr. Daniel Baird, was born in Provo and is a graduate of Brigham Young University. He then graduated with distinction from the University of Oklahoma College of Dentistry. Dr. Baird has received advanced training in dental implants and CEREC through Spear Education in Scottsdale, Arizona. He also continues his education on a monthly basis to ensure that he is knowledgeable about the most advanced treatments and technology. He and his caring team strive to provide the finest, state-of-the-art dental treatment available, customized to your needs and desires.
Dr. Baird is also active in the dental community. He previously has served as an adjunct faculty member at both the Arizona School of Dentistry & Oral Health, and at the University of Utah in the dental resident program. He also has went around to neighboring elementary schools teaching grades pre-K through 3rd grade about their Oral Health. He is a member of the American Dental Association® and the Utah Dental Association. Dr. Daniel Baird served a mission for the Church of Jesus Christ of Latter-day Saints in Belo Horizonte, Brazil, where he learned to speak Portuguese. And with previous work, he has also learned Spanish. He is currently very involved with his church and particularly enjoys being with the youth in our community.
In his free time, Dr. Baird enjoys spending time with his wife, Julie, and their four children – Nathan, Andrew, Samuel, and Eliza. Dr. Baird and his family like doing just about anything outdoors, especially hiking, camping and biking. He also cares about keeping healthy so he exercises and runs regularly. He also loves to work with his hands and is active on projects around his house, particularly woodworking.
Meet Our Team
Our caring staff work alongside Dr. Daniel Baird to meet the dental needs of every individual. If you are interested in our personalized dental care, please contact our dental office in Lehi, Utah, to schedule your appointment. We encourage you and your family to visit Alpine Meadows Family Dental for quality dental care from our friendly, professional team. Call 801-492-9207 for your appointment with our dentist.
Janeece Dahl
Office Manager
Education: Dental Business Administrator since 2003
Been with the Practice Since: 2013
As a Kid I Wanted to Be: Writer
Family: Janeece and her husband, Jeremiah, have three kids: Katie, Derek and Lynzie
Hobbies/Interests: Camping, being outdoors and spending time with family
Education: Graduated from Utah College of Dental Hygiene in 2008, has 10 years of experience
Been with the Practice Since: 2017
As a Kid I Wanted to Be: Worker at the snow shack
Family: Has seven kids
Hobbies/Interests: Enjoys being outdoors
Education: Dental Assistant certification through Mountainland Technical College in 2016
Been with the Practice Since: Interned with our office for several months in 2016 and returned to our team as a full-time employee in 2019.
As a Kid I Wanted to Be: Nurse or a doctor
Family: Three older brothers and a wonderful twin brother, as well as one niece and one nephew.
Hobbies/Interests: Backpacking, camping, hiking and being outdoors. She also loves to spend time with her family and enjoy the sun!